Websites (f.k.a Web) and Wiki have already been moved to Server.app when Lion Server was released, so I didn't expect much to change, but upon review there is a twinkle of Advanced option for Mac Administrators in terms of these two Services.
Websites
First Python is now included as an Apache Module. Python also gets a small update as Lion's version of python was 2.7.1 while Python 2.7.2 is available in Mt Lion. You can enable Python option along with PHP (which also received a small version bump from 5.3.10 to 5.3.13) in the main Websites configuration page.
Another interesting item is by default Apple has pre-configured two sites; one for http (port 80) and one for https (port 443). This is a much welcome change as I'm always creating a second site for https in my installations so that "Profile Manager", "Change Password", or even logging into Wiki can be done in a secure fashion.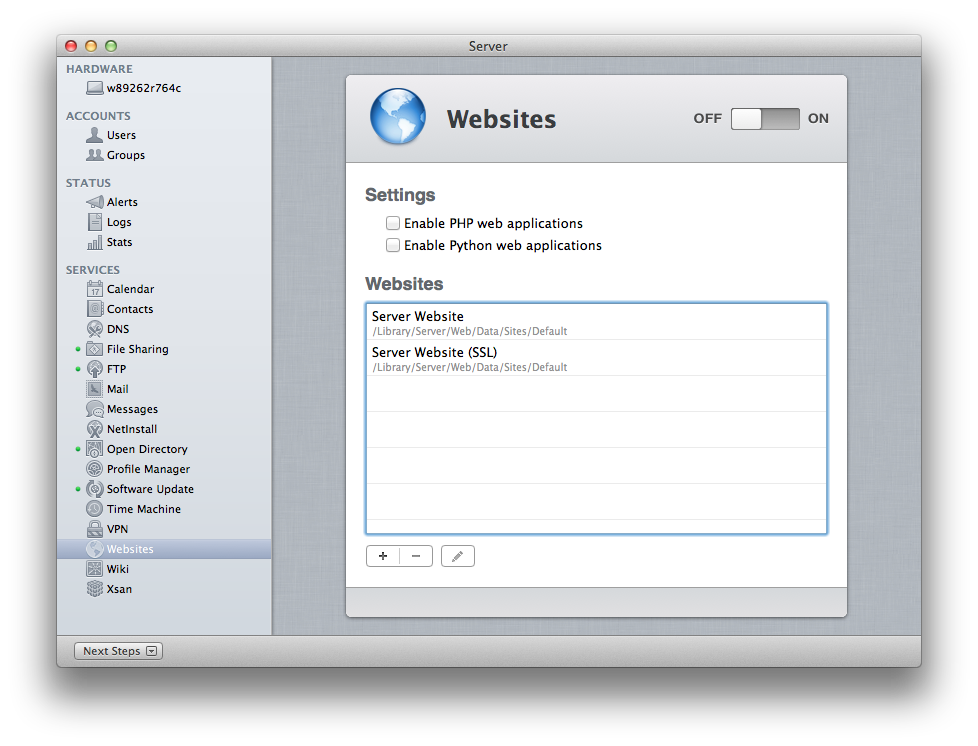 If we dive a little deeper into the sites settings, you will also notice the Redirect options have improved. We now have a simple option that if someone visits the http version of the site, it will be auto re-directed to the https. A couple of simple dropdown options makes your entire web experience secure!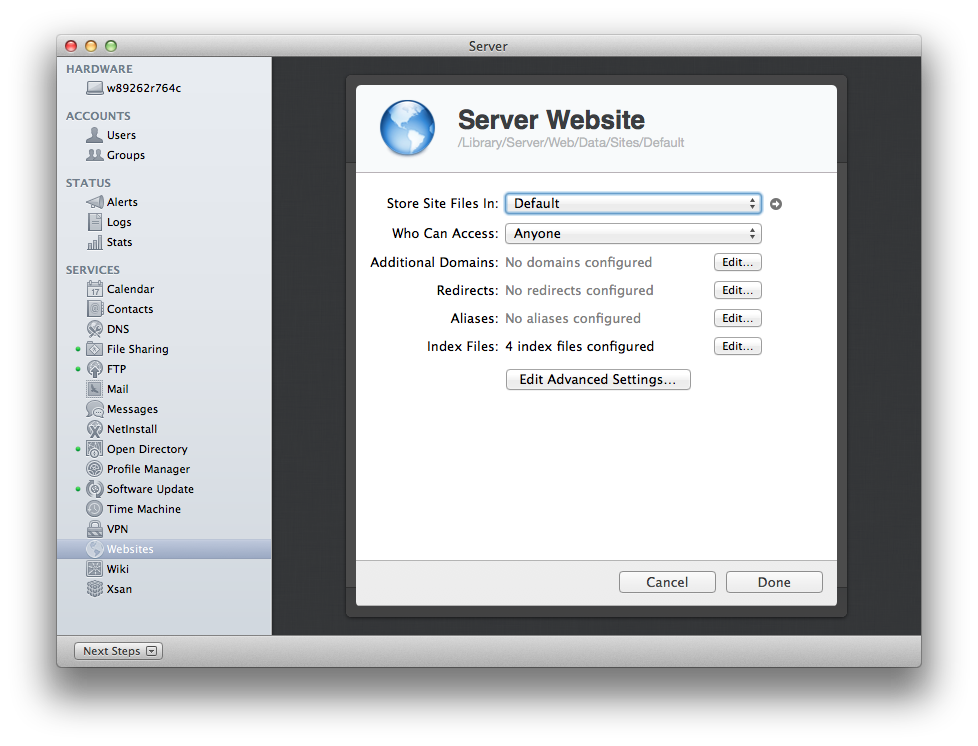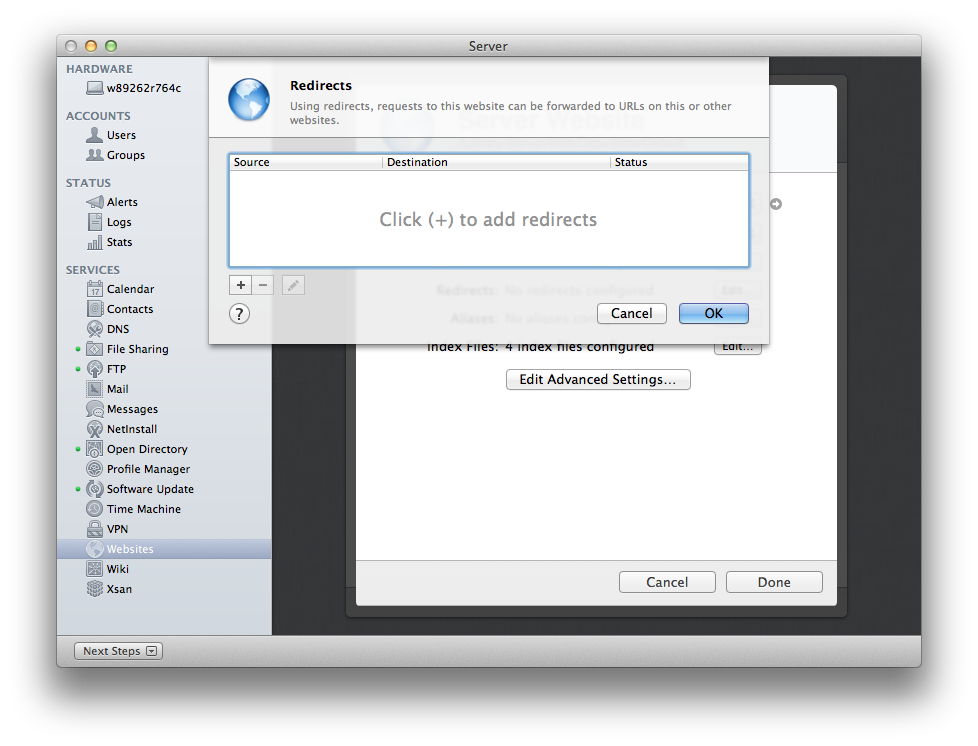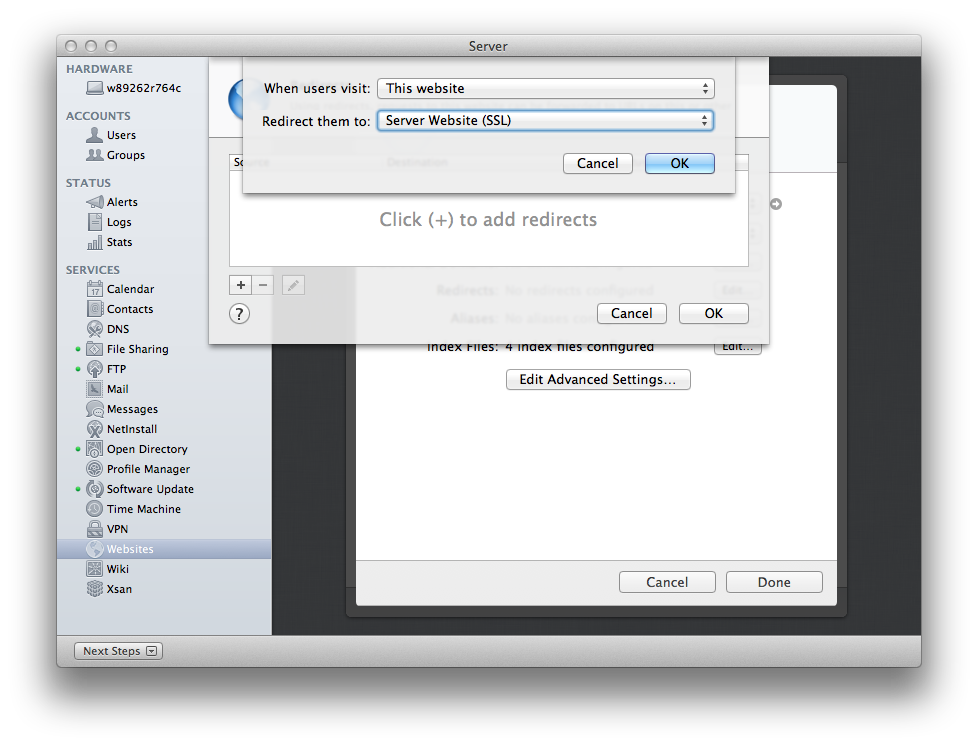 Lastly, we now have .htaccess options within each site that was available in Snow Leopard (but not in Lion). You can specify for a specific site to allow:
Server Side Includes (SSI)
.htaccess overrides
folder listings
CGI execution
Custom Error page redirect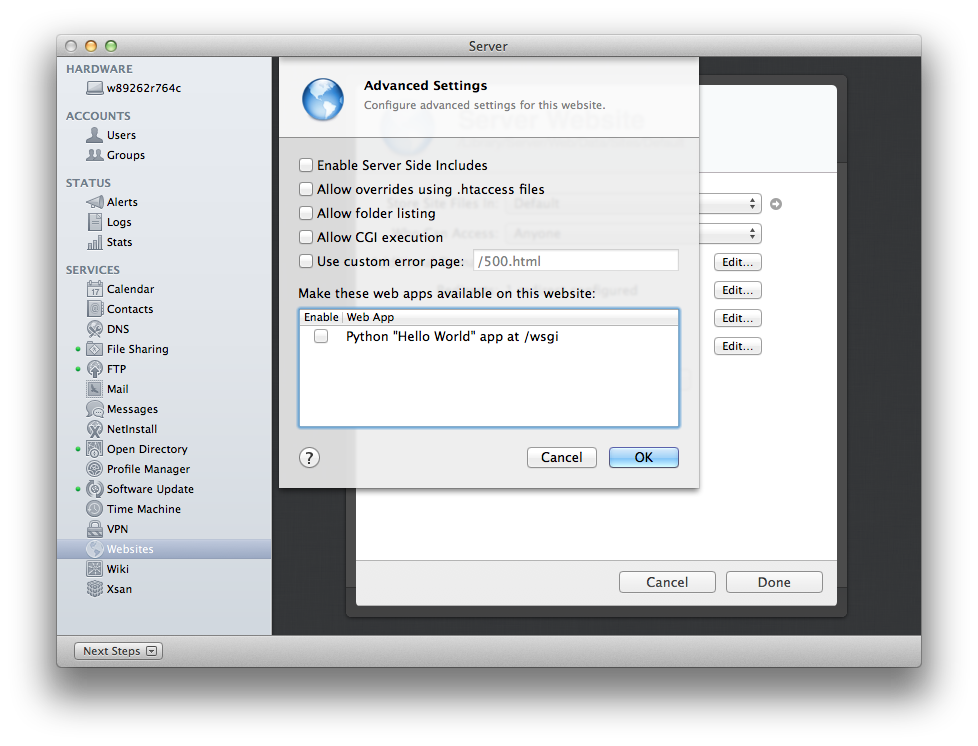 Wiki
Now have the option for Wiki's to become a WebDAV Share, however, I haven't quite figured out the URL path to mount the share on my iPad. Home to update this with a link from someone who has figured this out.
Comments are closed. If you have a question concerning the content of this page, please feel free to contact me.